Coming this October – Building Bridges in Leukocyte Biology Webinar Series
Through volunteer efforts, SLB will be offering a monthly series of innovative talks spanning a width breadth of interests related to the field. Registration is free for society members.
Our first speaker, Aminata Coulibaly from West Virginia University, will present "Using Neutrophils to Modulate Brain Output" on October 25th and is a basic immunologist that works on Neutrophils and Neuroinflammation. Learn more about Aminata...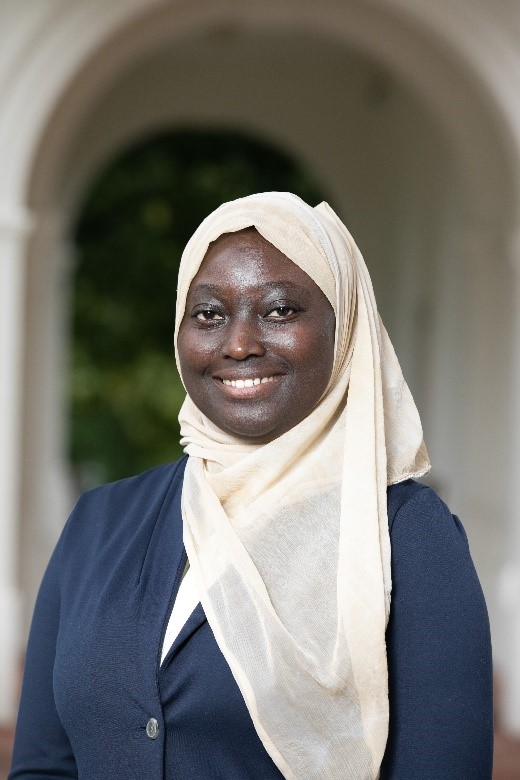 Aminata Coulibaly, PhD
Assistant Professor
Department of Neuroscience
West Virginia University
Email: [email protected]
Website: https://directory.hsc.wvu.edu/Profile/76456
The Coulibaly research group is interested in understanding how the activity of neutrophils affects cognition. Cognition or cognitive domain encompasses all the elements necessary for an animal to learn and adapt to changes to its environment. As such, cognition is the interplay between the following processes: working memory, attention, executive function, mental flexibility, declarative memory, and episodic memory. Because of the complexity of this domain, in our laboratory we use tasks that help us determine whether our manipulations affect any one of these processes. Specifically, our manipulation entails changing neutrophil function in both the brain and periphery and determining its effect on these processes. Neutrophils are the most abundant cell type within the innate immune system. In humans, these cells make up about 70% of all white blood cells. In mice they make up about 30%. These cells are the first cells to infiltrate injury and infectious sites. Similarly in the brain, upon injury or infection neutrophils are recruited acutely to the site. The activity of these cells within any injury site is critical in initiating inflammation and the initiation of healing response. In our lab, we use transgenic mouse models and pharmacology to alter neutrophil function globally or within the covering (meninges) of the brain. Then using behavioral tests, we determine whether these changes affect cognitive processes. Furthermore, using immunohistochemistry and imaging, we look at the effect of the neutrophil manipulation on brain morphology. Also, using cell cultures we look at how direct and indirect interaction with neutrophils affect the activity of different brain cells. Finally, using the methodologies described above, we will determine how neutrophil activity in stroke and Alzheimer's Disease contributes to the long-term cognitive decline associated with these maladies.
---
Look for these talks lined up for the future...
Elizabeth Wohlfert / University at Buffalo (USA) - Nov 22nd, 2023
Juan de Dios Ruiz Rosado Nationwide Children's Hospital (Mexico) – January 24th, 2024
Elsa Bou Ghanem / University at Buffalo (USA) – February 28th, 2024
If you would like to present at a future SLB Building Bridges webinar series, please contact Sofia De Oliveira  at [email protected].